Walking holidays have exploded in popularity over the past few years, and there are a number of reasons for this rapid growth.
For one thing, they can really provide a way to get to know a region better than you would in a typical city break or a holiday by the pool. They really let you get close to the country you walk through; to see parts many holidaymakers only see through the windows of aeroplanes as they fly overhead.
For many other people, they can be a way to experience a slower paced holiday, to explore at their own speed and completely on foot, not at the whims of public transport or tour buses.
And for some, the big appeal of a walking holiday is in the health benefits that it can bring. Walking is one of the best exercises out there, with a range of excellent benefits such as: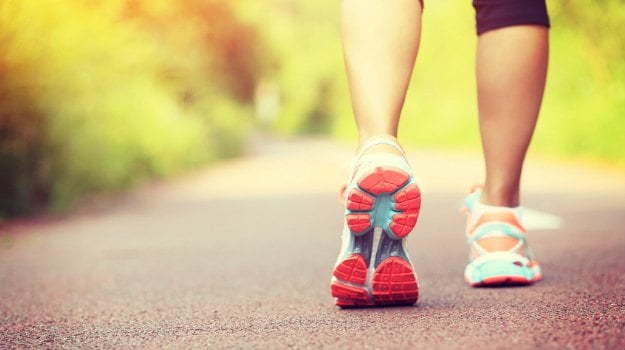 Heart Health
Walking is simply fantastic for improving your overall cardiovascular health. Multiple studies have concluded that regular walking can reduce the risk of heart attacks and strokes, whilst also helping to keep blood pressure under control.
It is also particularly effective in older people. One study, for example, published in the Journal of the American Geriatrics Society, found that men and women over the age of 65 who took regular walks were at less risk of cardiovascular disease then their more sedentary peers.
Great for Weight Loss
If you take a walking holiday, you will be almost guaranteed to come back lighter than when you set off.
We say almost guaranteed, because a lot of walking holidays can involve overnight stops in quaint villages and towns, and the temptation for an extra dessert with dinner or a cold pint at the end of a day of hard walking can be difficult to resist!
Still, even of you can't resist, all of the work you put in that day will go a long way to offsetting any extra calories you may take in.
Mental Health
As we discussed above, walking can be a great way to get to know a country at your own pace.
This in turn can give you the time to get into your own head (it's not as scary in there as it may seem, honest!) and to unpack and examine the things that may be causing you stress in your everyday life. This time to spend with yourself should certainly not be underestimated.
What's more, some of the walking routes take in some of the most breathtaking scenery you could hope to encounter.
The Camino de Santiago, for example, is a grouping of pilgrimage routes across Northern Europe. Some routes take in the beautiful Portuguese coastline, some trek across wildflower-strewn meadows in the heart of France. Simply having the luxury to take in beauty like this – to literally stop and smell the flowers – can be great for your mental health.
There's no time to detail all of the wonderful walking routes that just Europe has to offer, however if you are interested in the varied routes of the Camino de Santiago we mentioned above, it would be best to check out a site dedicated to these routes such as this one, Follow the Camino.
Low Impact, Bone Strengthening
Another great benefit of walking is that it is generally speaking quite low impact – certainly much lower than you would experience with running or jogging. This makes it ideal for older people for example, or perhaps people who are a little out shape. It's a great exercise to get fitter without putting unnecessary strain on your body.
At the same time, whilst it is low impact, it still does cause some impact on your body, mainly in the bones and joints. These small impacts can actually help to strengthen them, helping to make you fitter and stronger in the long term.